Odlo - active sportswear, running clothes
Odlo started its journey in Oslo as a manufacturer of women's underwear and functional clothing for speed skaters. 40 years later, they developed a revolutionary system of sports clothing based on a special three-layer principle - the first to regulate sweating, the second to regulate temperature, and the third to protect against wind and rain.
All their clothes are created in a skin-up fashion to ensure the best contact with the skin. With innovative technology that follows sustainable principles - such as the use of silver ions to reduce unpleasant odors, ultra-light functional fabric, 100% fabric recycling, they have secured a leading position in the world of multifunctional underwear and sportswear for cross-country skiing, running, cycling…
Odlo comes from Scandinavia, Norway. Their story begins way back in 1946 in Oslo. The founder, Odd Roar Lofterød Senior, is considered a creative, unconventional thinker, he was a step ahead of the rest. His slogan is completely in line with himself and his work: "always make sure you're one step ahead".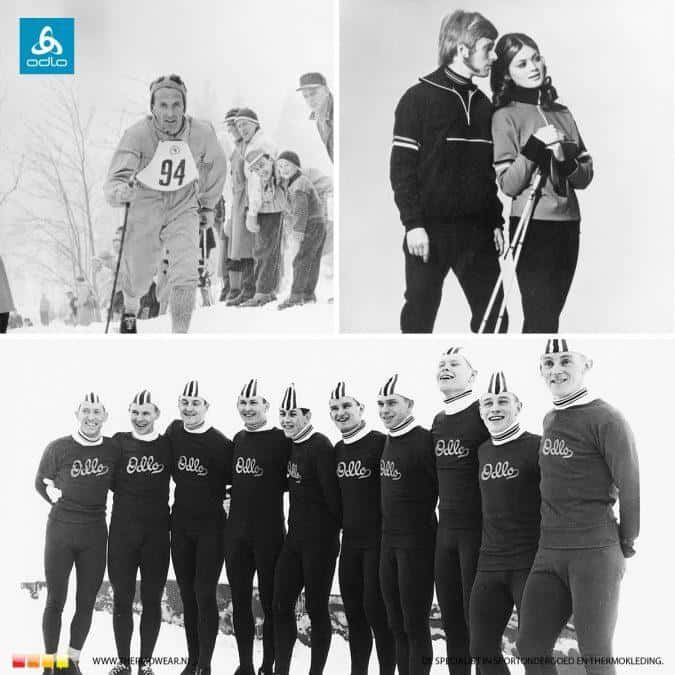 Lofterød came from a poor family and times were hard. He got a job in a nearby textile factory, but soon started his own journey. He founded the company Odlo Fabrikker A/S. He had a lot of ideas. It was more difficult to get the right materials.
First, in 1947, he produced women's underwear. Then a combination of circumstances took him further. His son Odd Roar Junior trained in speed skating. He was always freezing in training. That's why he made him a warm suit from Helanc fibers so that he didn't freeze during trainings. When his colleagues in the national team saw this, it only went up. Everyone wanted it!
In 1963, Lofterød developed a warm, stretchy suit for cross-country skiing and speed skating. Thus, the Norwegian Olympic team presented revolutionary clothing at the 1964 Games in Innsbruck. By the time of the next games, in 1972 in Sapporo, Odlo suits already had 22 national teams.
In 1973, Odlo introduced to the market the first fully synthetic sports functional underwear in the world, Odlo Termic.
Odd Roar Junior took over the company in 1979. And in 1986, he moved his headquarters from Norway to Switzerland. Which later turned out to be an excellent combination - Norwegian roots and Swiss technology.
Then, every few years in Odlo, they took care of innovations in the sportswear market. Exactly Odlo had many times been the first to innovate in the field of active sportswear.

For example, in 2002, he launched a laundry line with the so-called Odlo effect (Effect by Odlo), laundry with silver ions that does not absorb odors. In the following two years, almost all manufacturers of active sportswear began to use such material.
In 2003, they renewed the logo and introduced a new slogan "passion from sport". The company's new image doubled its sales in a few years.
A line for Nordic walking followed in 2004.
Then, in 2006, Cubic ultra-light sports underwear, which optimally regulates temperatures thanks to the 3D knit.
In 2007, children's sportswear, and that year they also started opening their own Odlo stores across Europe (6 stores in the first year), plus more than 100 shop-in-shop stores.
In 2008, they introduced a more advanced version of seamless underwear, Evolution Light (the first versions of this underwear were on the market since 2003).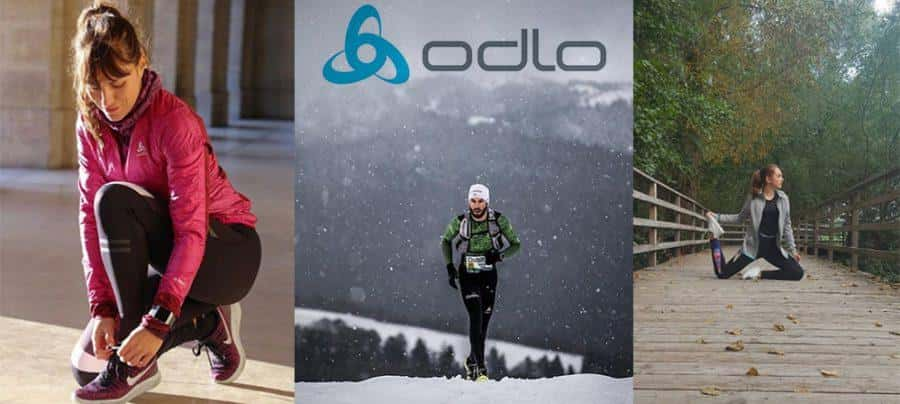 In 2010, Odlo received two prestigious awards for the seamless competition suit of biathlete Ole Einar Bjørndalen…
In 2011, they launched a bicycle line for MTB cyclists and road cyclists.
In 2012/13, they took care of an ecological note. Evolution Greentec laundry was introduced to the market. The first seamless sports underwear made of 100% recycled material. This ecological story only grew. With it, they received many awards, such as before the product saw the light on the market.
In 2013/14, Odlo presented the Muscle Force innovation – compression underwear made especially for skiing and ski touring.
There are many more innovations... Every year something new, something extraordinary. That's why the 2015 ISPO Gold Award definitely fell into the right hands.
In short, Odlo really plowed the fallow and still does.
You will be "safe" in their sports active underwear and you will be able to devote yourself completely to your activity. Treat yourself to it!
]