ReInvent, ReCycle, ReYoga. Share your love with Yoga and nature. Chose ecological and sustainable products and practice Yoga with environmental awareness.
Company from Italy, oriented towards sustainably produced, ecological or recycleable yoga products. Natural rubber, noble cork or recycleable TPE are the main materials they use for Yoga mats. Also the choice of clothing for bags and accessories is smart - organic cotton and recycleable or recycled micro-fiber, wood and cork. Improving the production process and producing as less waste products as possible is a permanent part of their work-flow.
ReYoga - Yoga Mats & Accessories & Clothing
ReYoga comes from neighboring Italy. Their focus is to make a quality sustainable product. The product, which will be tailored to the user and will boast a beautiful design, will be made of quality materials and will be made in a clean process towards the environment and striving to preserve natural resources.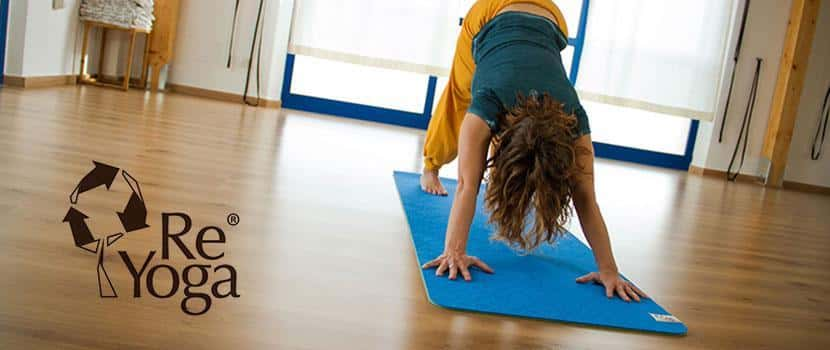 Of course, all this is nothing new! Nothing special lately. Such desires, goals, and even practice have most companies, especially in the field of yoga. After all, we have been spreading such a story about prAna since the mid-1990s.
Is ReYoga better than other globally established yoga brands? No! Not better! And no, it's not worse. It is one of them! One of the great yoga brands.
Is it different? Of course. Every brand has its own "spirit". Also ReYoga. We felt something special about this brand. Something good, something fine, clean, quality, affordable. That's why we "grabbed" it!
"Reinvent - ReCycle - ReYoga"
That's how we started. Right at the beginning of 2017! And we still have a veeery long way to go together.