Manduka - Van Gogh Museum Collection- YogaLineShop
Van Gogh yoga collection
Manduka
The collaboration of Manduka and the Van Gogh Museum in Amsterdam brings us a stunning collection.
---
Wild roses
May / June 1890.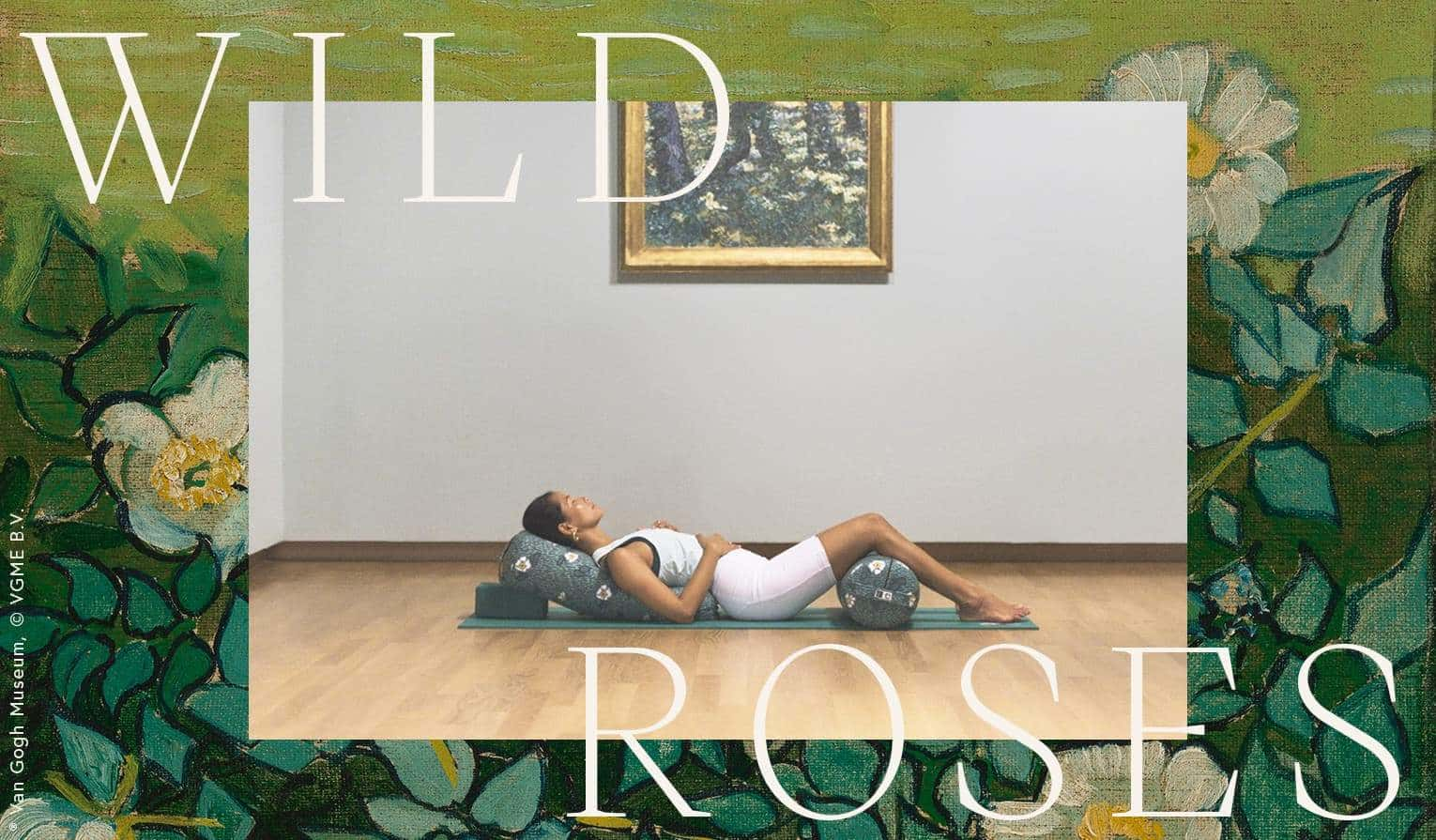 The first painting Van Gogh painted when he arrived at Saint-Rémy Mental Hospital. He was not allowed to leave the institution for the first few weeks, so he focused on topics within the institution's fenced garden.
Van Gogh yoga mat - Wild roses

---
Irises
May 1890.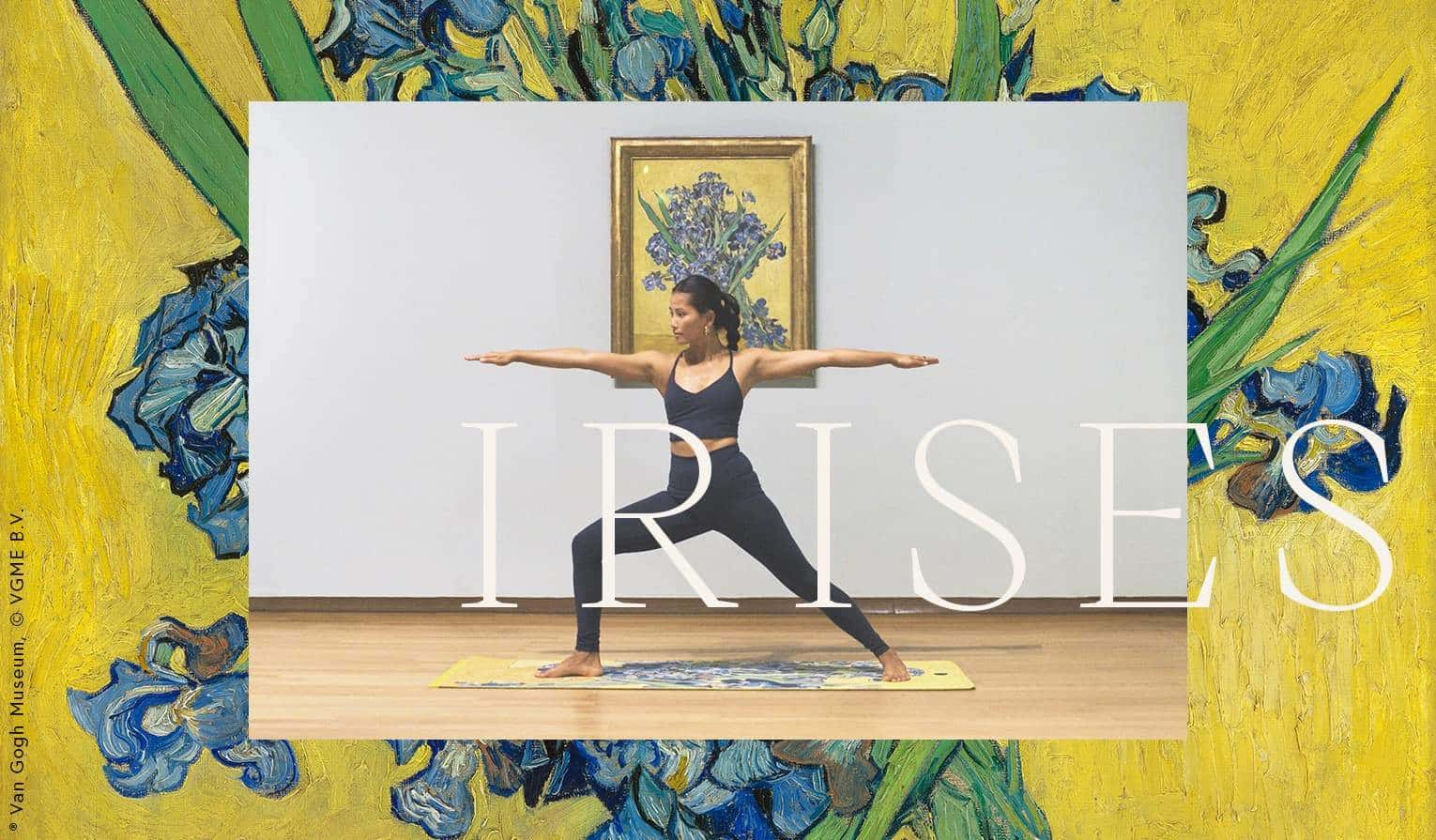 Van Gogh painted this still life in the form of a bouquet near the end of his journey in Saint-Rémy. He wanted to achieve a strong color contrast. By placing purple flowers on a yellow background, the shapes stand out even more. Irises were originally purple, but when the red pigment faded, they turned blue.
Van Gogh yoga mat - Irises

---
Almond Blossoms
May 1890.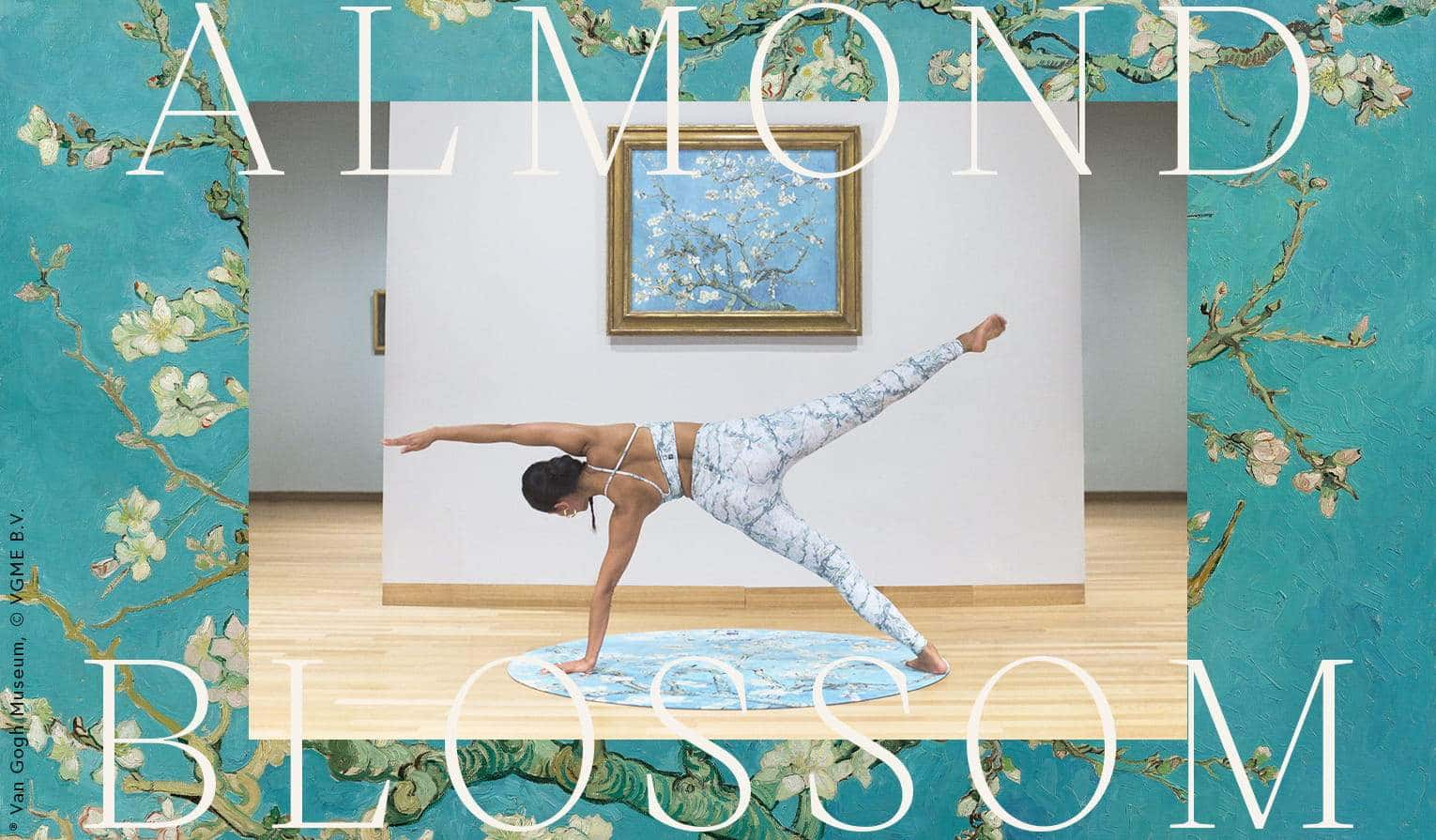 »Almond Blossom« was painted by Vincent Van Gogh as a gift to his brother Theo and sister-in-law Jo, at the birth of their son Vincent Willem. The painting of the Almond Blossoms is drawn with precise, repetitive brush strokes and color mixtures, and thus Van Gogh achieved an extraordinary effect and photographed all the beauty of the almond blossoms.
Van Gogh round yoga mat - Almond Blossoms

---
Manduka Van Gogh Yoga collection
Vang Gogh's story of mental health challenges caught Manduka's attention. They want to draw attention to his work and the power that yoga, meditation and mindfulness have, which can alleviate people's challenges. Today we are lucky to live in a world where mental health is important and is talked about more openly. Although it is often difficult, we are still lucky that there are many places and people we can turn to when problems arise.
But to get to this stage, many suffered quietly and walked very difficult paths. However, some brave individuals talked about this long before the topic became more open. Many know of the mental health challenges Vincent van Gogh faced throughout his life, which infamously became the most common part of his story. His story was the reason that these issues started to be discussed with loved ones and that people asked for help.
Vincent's story is one that draws many parallels with many of us in today's society. Vincent struggled with his recognition, which he achieved through his hard work. In his work, he led to exhaustion and sought to advance in his painting career. His personal relationships deteriorated as he began to alienate himself from those closest to him.
Self-doubt, burnout and the pressures of personal relationships, and the desire or need for togetherness are all topics that hamper our society today.
Precisely because of Vincent's openness in talking to his brother Theo and his self-awareness that he needed and wanted help in his recovery, Manduka encouraged collaboration with the Van Gogh Museum in Amsterdam.
Great things are not done by impulse, but by a series of small things brought together.
Vincent van Gogh to his brother Theo, October 22, 1882.
This quote represents everything we embody in yoga.
We try to tell the story of yoga and its positive impact on everyone. It is a series of small steps on the path to well-being. Whether it's 30 seconds of focused breathing, a few minutes of soothing thoughts, or 5 minutes of movement, every little thing contributes to success.
In many letters to his brother, Vincent spoke of his problems and the darkness he felt. After a series of mental episodes that occurred through hallucinations, panic attacks, nightmares, suicidal thoughts, and self-harm, Vincent reported to St Remy ("Maison de Santé," a mental health facility in France). Vincent couldn't work in the darker periods, but when he felt good enough, he was extremely productive. Whenever he could, he would go to the clinic garden to draw and paint. Van Gogh created about 150 paintings during his lifetime in the south of France.
Manduka was inspired by Van Gogh's art
They were most inspired by his art which was created when he was happiest and the way he openly dealt with his challenges. He served as an inspiration. And they want inspiration for all of us! Manduka decided to focus on three works from that period that are all related to nature, to tell the story of struggle, recovery and genius. Each work of art represents a path of small steps of growth and prosperity!
Manduka created each piece in the Van Gogh collection for inspiration, success and to offer each yogi something unique. With this collaboration, they hope to encourage a conversation about mental health, support health and positivity in communities around the world.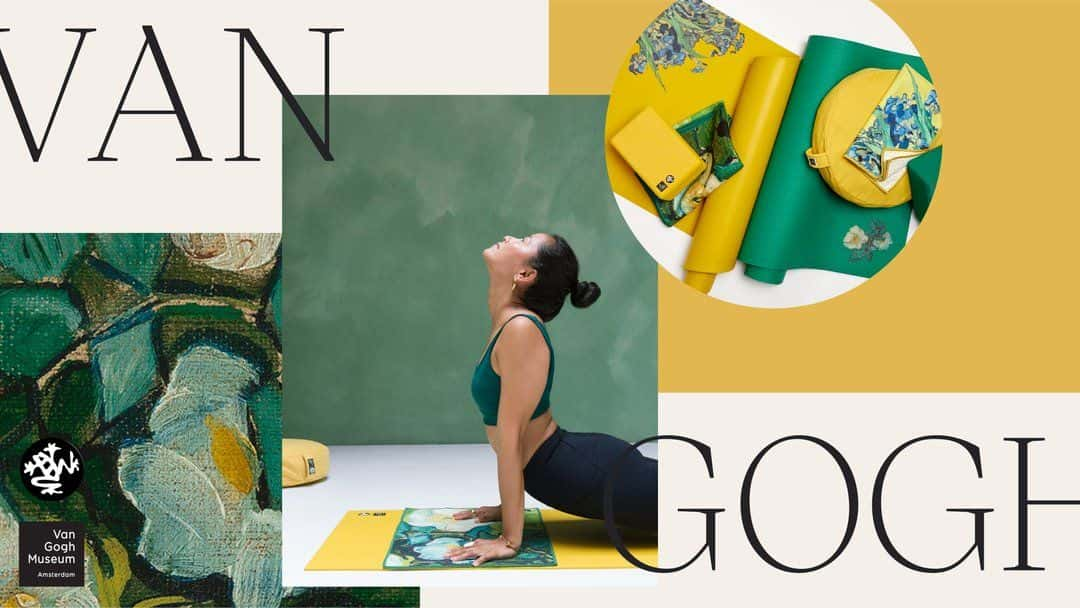 Practicing yoga, pranayama and meditation are great tools for everyone.
They help us calm down and focus from within. Many people use daily yoga practices to balance extensive schedules and commitments in their professional and personal lives. The combination of breathing and movement has been shown to reduce stress, anxiety and help fight depression. Yoga can be used as a preventative and support to anyone who is susceptible or has mental health problems.
anduka hopes that tributing these great works of the famous and "difficult" artist will help make the conversation about mental health more open. Thank you to everyone who has gone this way before us, for showing everyone who is struggling with such problems in today's world that they are not alone. If you have mental health challenges and are looking for more information on how and where to get help, contact your local health authorities.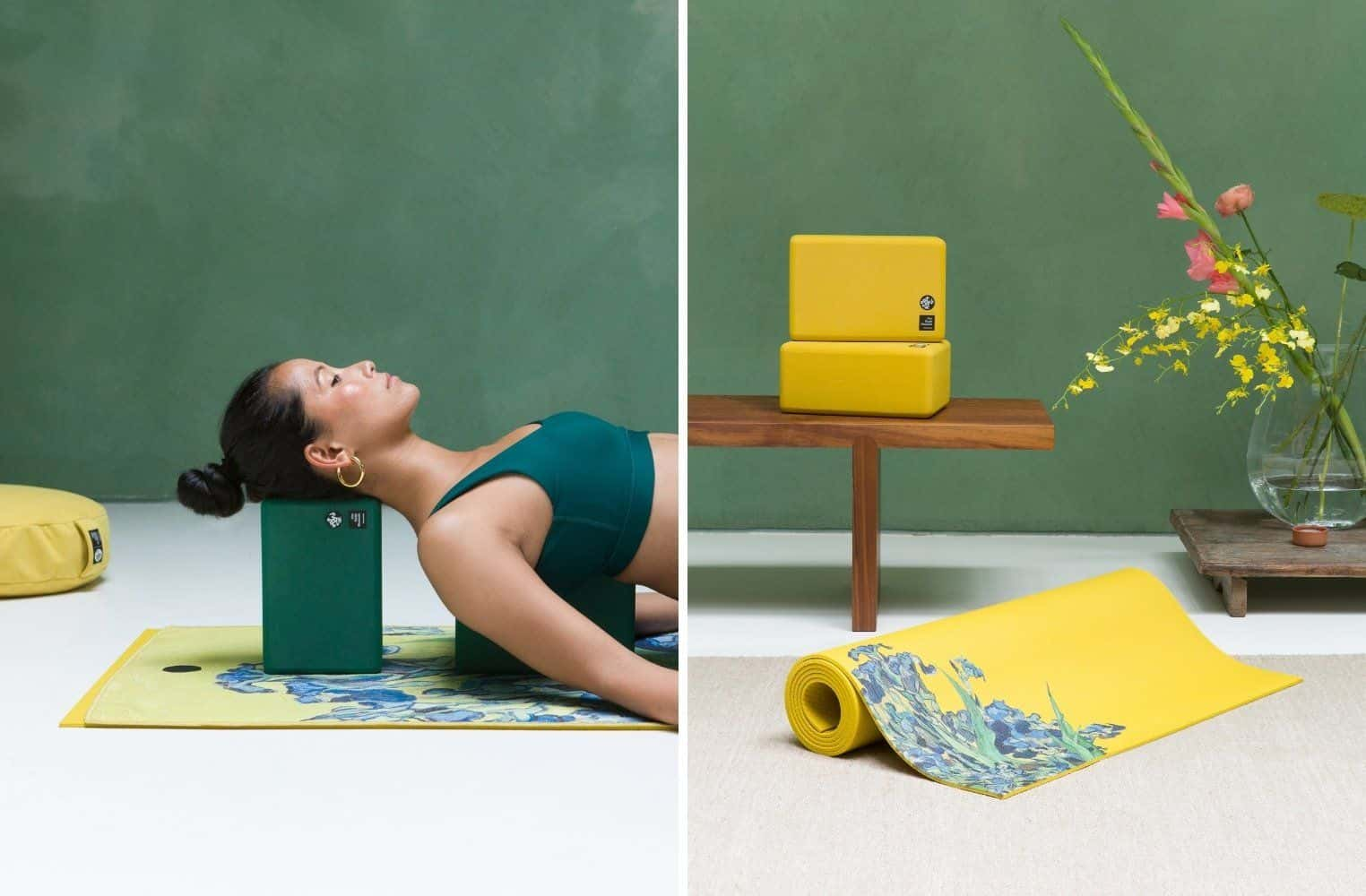 ---
Why YogaLine?

Under the name YogaLine is much more than just yoga. YogaLine - first yoga shop.
We provide equipment for all pleasant activities. Offer of yoga equipment,
yoga mats, yoga aids (blocks, bolsters),
meditation aids, clothes for yoga and sports exercises...
We are here for you. With quality and sustainable products.
Do you have a question?
© 2022 JogaLine & Samana | All rights reserved