prAna fashionable and sustainable clothes
Their mission is to promote a healthy, active, free life. They create versatile, fashionable and sustainable clothes and accessories that you can wear for every occasion, every adventure, every day. The designs are the fruit of their own experiences – active yogis, rock climbers and world travelers who use their knowledge to make clothes beautiful yet durable.
Their style is classic with modern materials, always traceable and with a minimal footprint on the environment. Their inspirations and clients are world-class athletes - Chris Sharma (with them since the beginning) and yogis such as Shiva Rea. They are socially responsible and sustainable producers (holder of the Fair trade certificate, they recycle wool, handle down responsibly...).
The story of prAna
prAna, an old Sanskrit word for breath, life and vitality of spirit. praAna is power, it is energy, it is the foundation of the living world, it is the life energy that fills the universe. Everything that exists is permeated with prAna.
The history of prAna clothing, which serves well in climbing and yoga, dates back to 1992. It turned out that the clothing works perfectly in other areas as well. And so it began; clothes that serve the body in detail during sports activities, and before and after.
The added value of prAna clothes is care for the environment and people, they are made with passion, with love, great designs...
The first prAna clothes were made in a garage and sent to customers in waste fruit boxes from a local grocery store. They used old newsprint for the labels, added essential oils and then cut out the labels with pizza knives. The first employee slept on a raised bed, which turned into a work desk during the day. So much and indescribably more love, passion, desire and hope was and still is invested in prAna.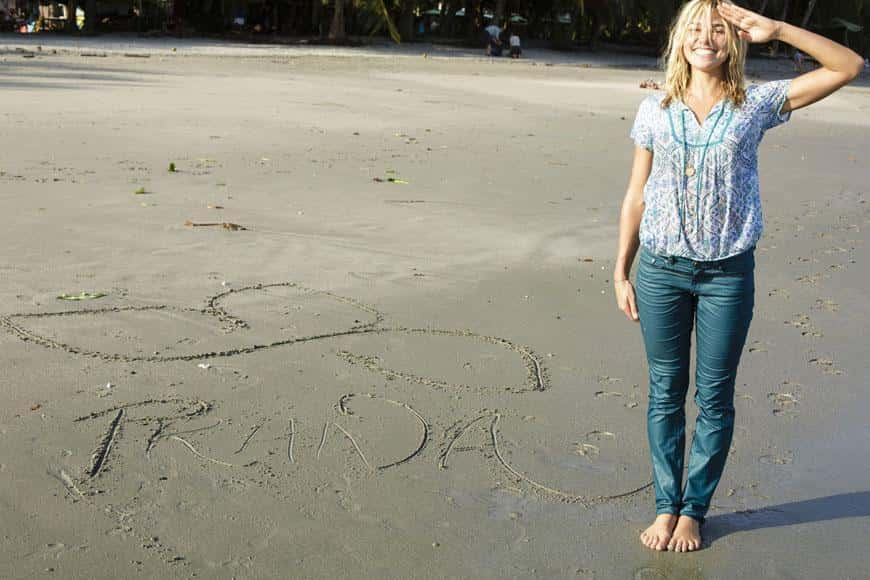 prAna has been investing its energy, strength, money and heart in sustainable development for two and a half decades.
Organic cotton
They give great importance to the use of organic materials, clean production processes, fair treatment of people...
The fact that 84% of the cotton in their entire line is organic is not a surprise, but it is worthy of emulation and admiration.
Watch the video, then help us increase demand for more sustainable clothing. Share the video and spread awareness about the fair and clean practice of producers. It's possible!
What has changed since then?
Not much and at the same time very much! The prAna brand has developed and grown, but most of the "first" employees are still present. They cooperate and work with their equals, with like-minded people, maintain and create positive changes that serve the same purpose as in the old days, only with small modern corrections. They promote and support the use of organic cotton, fair trade, wind energy and much more...
prAna ambassadors, sport climber Chris Sharma and yogi Shiva Rea have been with prAna since the beginning, as have many others. They and of course prAna's customers help with the whole story. Because of such passions, belonging to love, founder Beaver Theodosakis still answers letters from customers.
Looking back, the name prAna is correct. If we look forward to the future, it is therefore right, because they strive for change, they look forward to the future.
This is the story of prAna! Together we hope you like the products. We will be happy to receive all your messages, opinions, criticisms... and feedback on how individual products work for you.
How are items created?
Twice a year at prAna, they invite their ambassadors to review the collection, to consult what and how, to accept proposals.... It's great to see how closely they work with each other and that prAna's collections are made thoughtfully and with complete dedication to the user...
If only there were more brands like this!
The sustainability mission of prAna
prAna's mission is also to inspire us to live a healthy, active life. To live without our limitations "free-spirited". You will find just that in prAna clothes. In them you will be able to be who you are, feel that way, do just about anything in them, your clothes can reflect exactly you.
"prAna is that something."
prAna clothes are made for life with care for the environment and the people involved in the production process.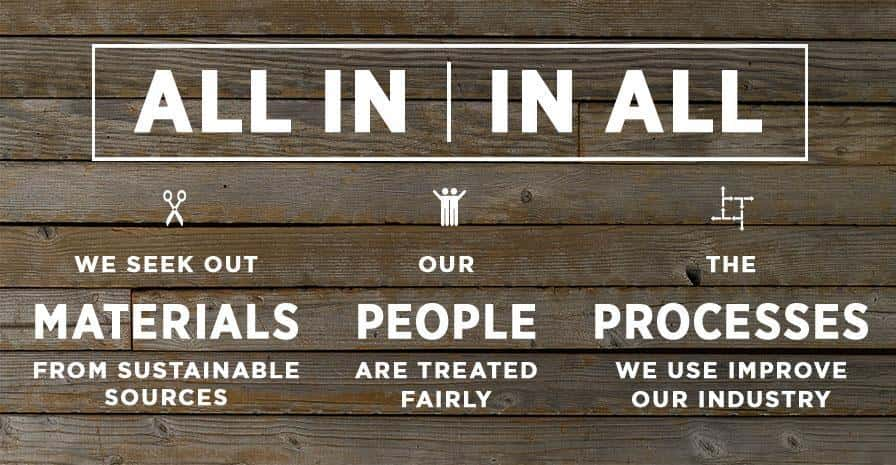 You think a lot about what you eat. And you decide what is good, healthy, produced in a natural way... How many times do you ask yourself what kind of clothes you wear? What you have on your skin, how is it made and from what materials? When we each take a step forward for ourselves, a lot will change. This can be another of our contributions to a cleaner environment and a better life.
"Respect for the planet and its people."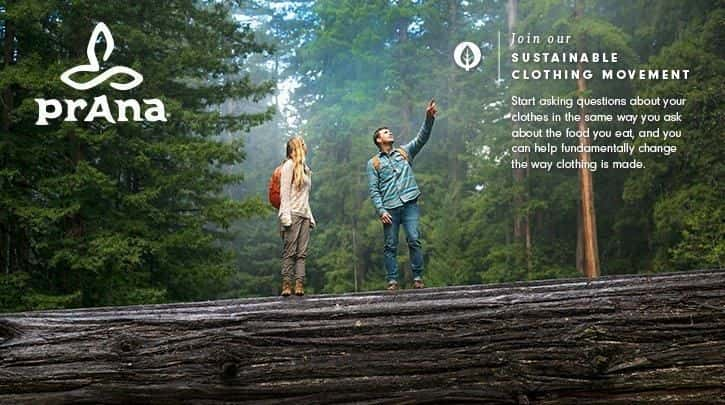 We have mentioned many times the pure thought, life, purpose, action of prAna. prAna is a manufacturer that really works for us, for the environment, for all people. Their sustainable development and production is not just on paper. This is prAna.
Did you know that back in 1992, the labels on the first prAna clothes were made from recycled paper? And that they sent out the first shipments of their clothes in cardboard boxes discarded in a local fruit shop.
prAna is the first of the major textile manufacturers to offer Fair Trade Certified items to the market. In 2016, the number of Fair Trade items was increased by 50%.
In 2011, they further reduced the use of plastic bags. Consumption was reduced by 5 million, which is approximately 30,000 plastic bags. 79% of their items are not packed in plastic bags.
In 2016, as much as 81% of prAna's cotton items were made from organic cotton.
In order to further contribute to the reduction of water consumption and the purity of water and air, prAna has been cooperating with the Bluesign organization since 2012, and thus their products also have this certificate. Bluesign is the highest standard that ensures ecological environmental behavior and at the same time advocates for fair human rights.
Already in 2016, 82% of prAna's products were sustainable.
prAna is a member of the Fair Labor Association, which advocates for the position of workers in production and cares for better conditions only for them.
prAna supports: Conservation Alliance, The Access Fund, OIA Foundation, SEVA and other environmental and humanitarian organizations.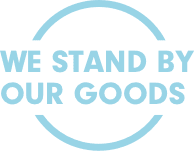 Did you know that every day, really every day, the gong rings in the middle of the workday at prAna (Carlsbad, San Diego, California). At that time, everyone takes a few moments for themselves for a minute or two (to stretch, take a deep breath, indulge in a short meditation, introspect, ... whatever). Nice practice, isn't it!?