Toesox toeless socks for barefoot sports
Toesox are socks < strong>for all "barefoot" sports activities - pilates, yoga, dance, martial arts, fitness,... the patented non-slip Toesox sole holds on all types of surfaces, and the specialty is the 5-toe socks, which provide better grip and stability.< /p>
---
Toesox socks - why?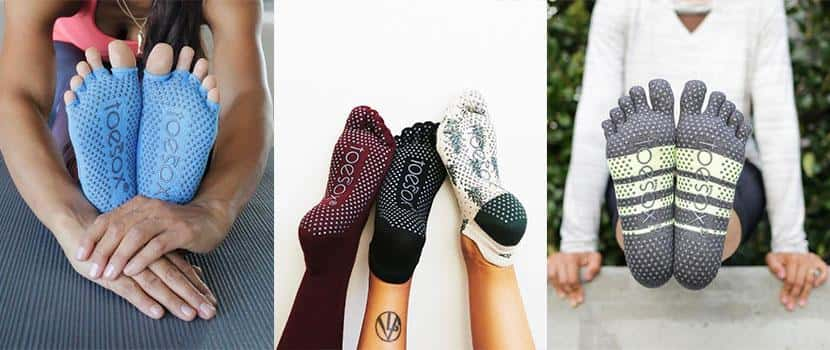 Spread your toes, allow your feet to breathe.
Socrates has already said: "When our legs are wounded, then we are wounded whole." We have all experienced how our feet can hurt, not only those most exposed to pain, such as professional dancers, but we also experience foot pain too often in our daily lives.
In the evening outside, in high heels, at a disco or at work (job as a saleswoman, teacher, doctor...) and many other situations that cause pain in our legs. We also encounter this in sports - you can only imagine what kind of fingers you have when you take off your running shoes, hiking boots, climbing shoes?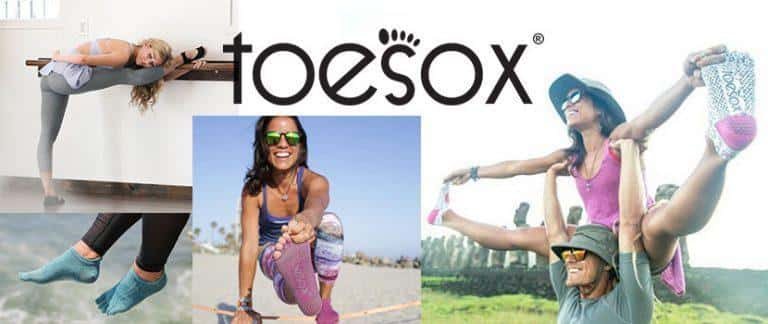 There are 26 bones in the foot, 33 joints, more than 100 muscles, tendons, ligaments... All this, so much of everything on one rather small part of our body. And it's no wonder our feet are screaming that we're not doing the right thing. Let's help them!
With Toesox socks you can easily take the first, very important step towards feeling better. Just wear them!
Let's spread our fingers
Placing each finger separately has its purpose. Spreading our toes is the best thing for our feet. It "makes" your fingers start moving, working. When we move the toes, we alleviate the discomfort and pain in the feet.
Such movement is of great help even with severe Morton's neuroma or neuroma of the forelegs (inflammation of the longitudinal nerve in the leg that "carries" the sensations of the toes). 
Spreading toes increases blood flow to the legs, straightens bones, strengthens muscles…