The Skim T-Shirt puts the emphasis on enjoyment and wellbeing while exercising. Enhanced comfort and optimally fluid movement.
Lafuma Skim T-Shirt is lightweight stretch fabric with strategically placed mesh panels delivers enhanced comfort guring all your intensive activities. The Skim T-Shirt puts the emphasis on enjoyment and wellbeing while exercising. Enhanced comfort and optimally fluid movement thanks to the fabric's elasticity.
Great for all sports activities at all levels.
Lafuma Skim active women's T-shirt
Great for hiking, trekking, traveling,fitnes…
Deep V neck
Reglan sleeves
Mesh panels
Close fit
Dry quickly, breathable (Dryway fabric)
Low Impact standard
Recycled materials are used in this product
UFP 40 potection
Weight: 110 g
Material: DryWay® Light Eco (100% polyester)
Material: DryWay® Light Jacquard Mesh (89% polyester, 11%elasthanne)
Low Impact standard
Low Impact is a unique standard based on two essential eco-design criteria: eco-friendly material (at least 40% of the product weight must use eco-friendly material) and certifications (at least 80% od the product weight must be bluesing® approved).
Many years ago, Lafuma created DRYWAY® "brand". With this name are marked their products, which are intended for movement and activities.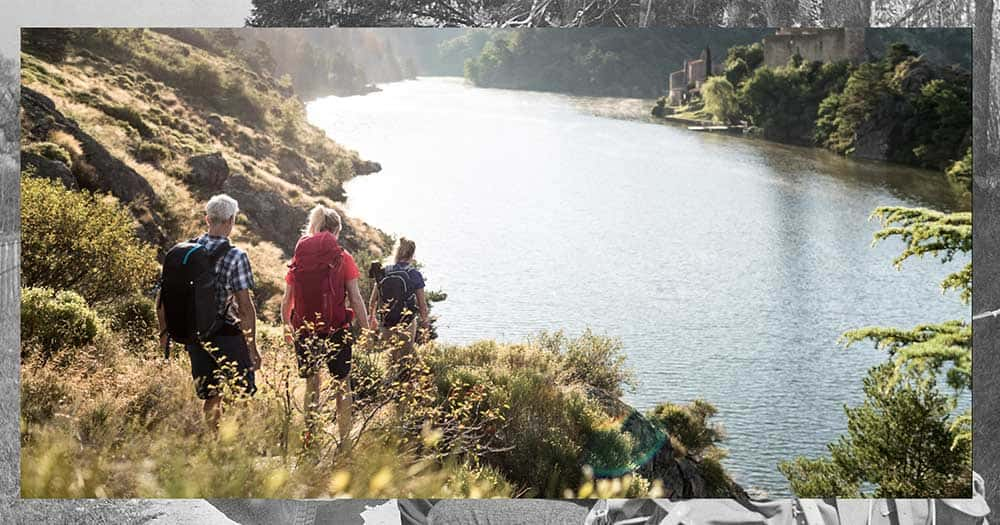 Lafuma
A French brand, established in 1930, makes and sells clothing and accessories in a spirit of simplicity and accessibility to support slow travel on outdoor and urban terrain, in keeping with sustainable-development principles. Apparel, backpacks, shoes, sleeping bags, accessories of excellence, eco-friendly, durable.
Ratings & Reviews
Be the first to review this product
FAQ
How can we help you? General informations about orders, payments, returns, refund and delivery you can find at Terms & Conditions here.
Please contact us at [email protected]
Discount code and gift cards
Enter discount code and gift cards into code box after you choose your items into shopping cart. Check if the code was submited and discount calculated. You can use only one code at a time. More
Order
You can make order with registration at website or make a call. You can follow your order at registering into My account. More
Payment
Payment can be done by credit card, via paypal, at delivery or with bank transaction. More
Shipment and delivery
Order is dispatched the same working day, after we receive order confirmation. Items which are not available at the moment, are usually shipped in few working days. Shipping costs depend on the amount of orders and country of delivery. Shipment is free of charge for orders over 100 €. More
Returns and refunds
Contract can be cancelled within 14 days of receipt purchase. You can return product no later than 30 days after the cancellation of the contract. More
More questions? You need help with product? Contact us at [email protected] or call us at +386 (0)40 728 330 and will be happy to help you!
More Information

| | |
| --- | --- |
| SKU | C2005 |
| Brand | Lafuma |
| Weight (kg) | 0.100000 |
| Gender | Women |
| Contents | DryWay® Light Eco (100% poliester) / DryWay® Light Jacquard Mesh (89% poliester, 11% elastan) |
Ratings & Reviews
Be the first to review this product
More products from brand Lafuma
Write your review
About the Active T-shirt Lafuma Skim
Who Viewed This Also Viewed