Women's clothes
Take a moment and think about what you currently have in your closet. Is it comfortable and functional clothing? Made of safe and comfortable materials? Thoughtful cuts? Is it made according to ethical and environmental criteria?
Sustainable clothing
Investing in sustainable clothing and accessories will pay off for you as well as for your loved ones and beyond - for our environment. Sustainable products are the future and we are here for them. Take a look at our brands we trust. Put health and well-being at the first place. Choose comfortable and safe clothing and accessories made from natural, recycled or environmentally friendly materials.
You will wear them not only for recreation and exercise, but every day - for work, walking around the city, meeting friends.
A comfortable sports bra will be a great choice for all types of exercises, and at the same time you will be able to wear it under an elegant T-shirt due to sufficient chest support and a comfortable feeling of the material. In summer or during intense exercise, you can wear it on your own, and with interesting details you will surely attract more looks. Wear a long-sleeved T-shirt with straps, a top or a functional sports T-shirt over it.
Leggings
You will take your movement to the next level with specially designed leggings or pants that are carefully tailored for undisturbed and easy movement (climbing, hiking). You will also be able to wear them for a date or work.
Leggings are made of durable but soft materials, with a compact waist, straight seams and a triangular seam between the legs for maximum comfort. For all types of exercises - pilates, running, yoga, recreation, different lengths (capri, 7/8), materials (cotton, elastane, recycled polyester), colors and patterns.
Merino wool
For colder days, hiking trips or travels, we recommend multi-purpose clothes made of innovative materials and merino wool, which is truly exceptional. Merino wool is a natural insulator - it warms at lower temperatures and cools down at higher temperatures. Extremely soft, durable, comfortable fabric that breathes and does not absorb odor even after several days of wearing. Socks, T-shirts, leggings, underwear - for sports activities or every day.
Socks
Do you slip during your workouts on the mat - pilates, yoga, dance, ballet, or do you feel cold for your feet? Do you use a yoga mat in the studio? We have a solution - non-slip socks, with a patented non-slip silicone sole. They are specially designed to stay in 'place' even in demanding positions. Different shapes - with toes, without toes and leg warmers, which will warm your feet before, during and after exercise. Perfect for hygienically cleaner exercise in studios - without directly touching the feet on surfaces - mats, exercise machines.
Jacket
Jacket, feather jacket, hooded sweatshirt, technical fleece will protect you at lower temperatures or in windy and rainy weather. All upper parts are designed so you can wear them as sports or daywear. The cuts emphasize the female silhouette and ensures free movement. For protection before and after exercise, for a walk in the nearby forest, for a walk in the city.
It's always good to have a hat or a strap on hand, is it? Keep it warm while being beautiful and feminine at the same time.
We want you to feel comfortable in your clothes, that the feeling on your skin is comfortable, soft, that it does not cause side effects on your skin
. To serve you well. We want you to support the environment, to change the world for the better together with us. Because we believe in quality, green production, we are committed to fair payment to all those involved in the process - from material manufacturers to production workers, because we care about everyone's health and a clean environment.
Manduka, quality yoga equipment for all yogis
Manduka is a company founded by yoga teachers for all yogis. The quality and efficiency of yoga mats and accessories makes them one of the TOP providers.
In their production, they use simple, durable, natural and renewable materials - natural rubber, without toxic ingredients, dyes or phthalates. They pay special attention to details and are constantly developing even better, sustainable and environmentally friendly products.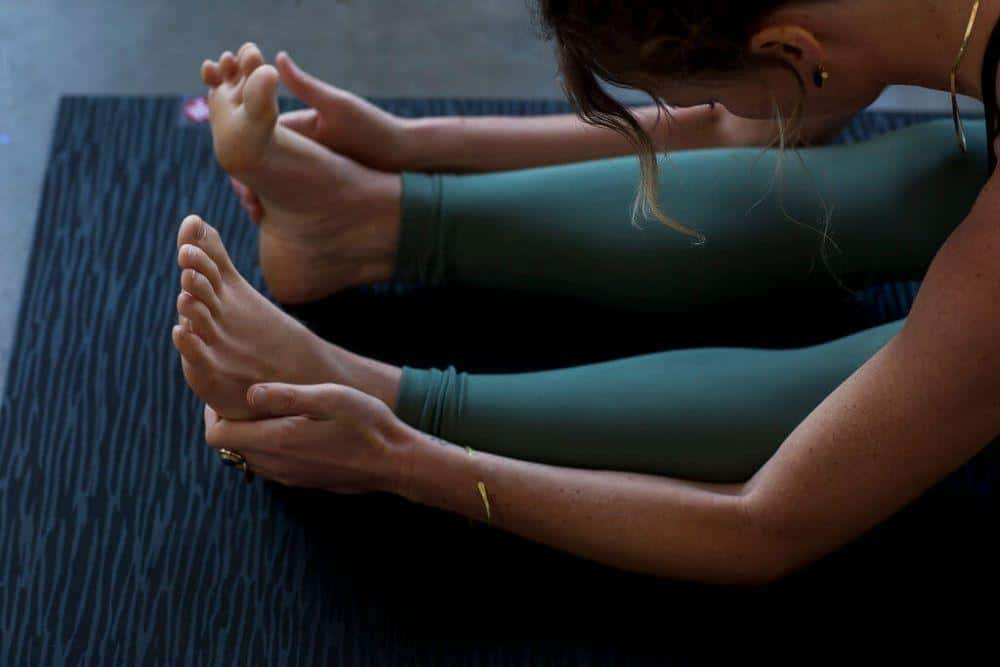 Manduka yoga mats and yoga accessories
Manduka is one of the largest global manufacturers of yoga mats and yoga accessories. We can safely say that Manduka products are of the highest quality and are sought after by big names from the world of yoga. And everyone else too.
At Manduka, they believe that yoga is for everyone! No matter what level you are at, when you choose to practice and why you choose to practice, Manduka is here with its products to help you in your practice!
Manduka was founded on the simple idea that a better yoga mat can change the world. And that the joy and passion for yoga can lead you to a more positive world.
At Manduka, they develop products for us. So that our practice is undisturbed, that we can only focus on practice, and the products help us with this.
All Manduka products are made with precision and passion. There are many years of research and development behind every piece. All in all, it is aimed at reducing environmental waste. At Manduka, they realize that it is impossible not to leave at least a small environmental footprint.
That's why they gave us 100% transparency of their decisions and at every step they realize that they can improve. Which their actions prove every season.
---
Manduka PRO yoga mat
The most famous line of Manduka yoga mats is the PRO line. The first PRO yoga mat was made with the thought: to serve the most demanding - it was made especially for yoga teachers! And for years and years it has been considered the no. 1 among yoga mats recommended by teachers worldwide, and made to last a lifetime!
Today we have several versions of the Manduka PRO line available:
And also "extra" large mats, such as  . All these yoga mats are available in different lengths.
The PRO line is made in Germany. It boasts a lifetime warranty and OEKO-TEX certificate (STANDARD 100 by OEKO-TEX (12.HUS.17706 | Hohenstein HTTI)).
Peeling salt yoga mats from the Manduka Pro series
Yoga mats from the Manduka Pro series may not provide the grip you want when the mat is new. This is because it is necessary to "break through" the top, protective layer. This layer breaks through with regular practice - so the more you use a PRO series yoga mat, the better it is!
Or speed up this process with a salt scrub.
Watch the video below to learn more. Just quickly:
sprinkle sea salt on the new yoga mat from the PRO series
leave the salt on for 24 hours
then wipe off the salt with a soft cloth and water
Lifetime warranty for the Manduka PRO line
What does the lifetime warranty mean for the Manduka PRO line?
Manduka guarantees that PRO, PROlite and PRO Travel yoga mats will last the life of the mat when properly used and cared for. The lifespan of a yoga mat is approximately 10 years with regular use and proper care. If a yoga mat from the PRO line wears out due to regular use under normal conditions, the yoga mat will be replaced at Manduka. This applies to a maximum of one exchange per purchase.
Manduka does not cover cosmetic wear and tear or damage resulting from improper handling or care. It does not cover post-purchase modifications, alterations, negligence and use for purposes for which the mat was not designed. Please also note that Manduka's warranty and lifetime warranty will not be honored if the product was purchased from unauthorized sellers. An invoice must be presented for each warranty claim, and the product must be cleaned.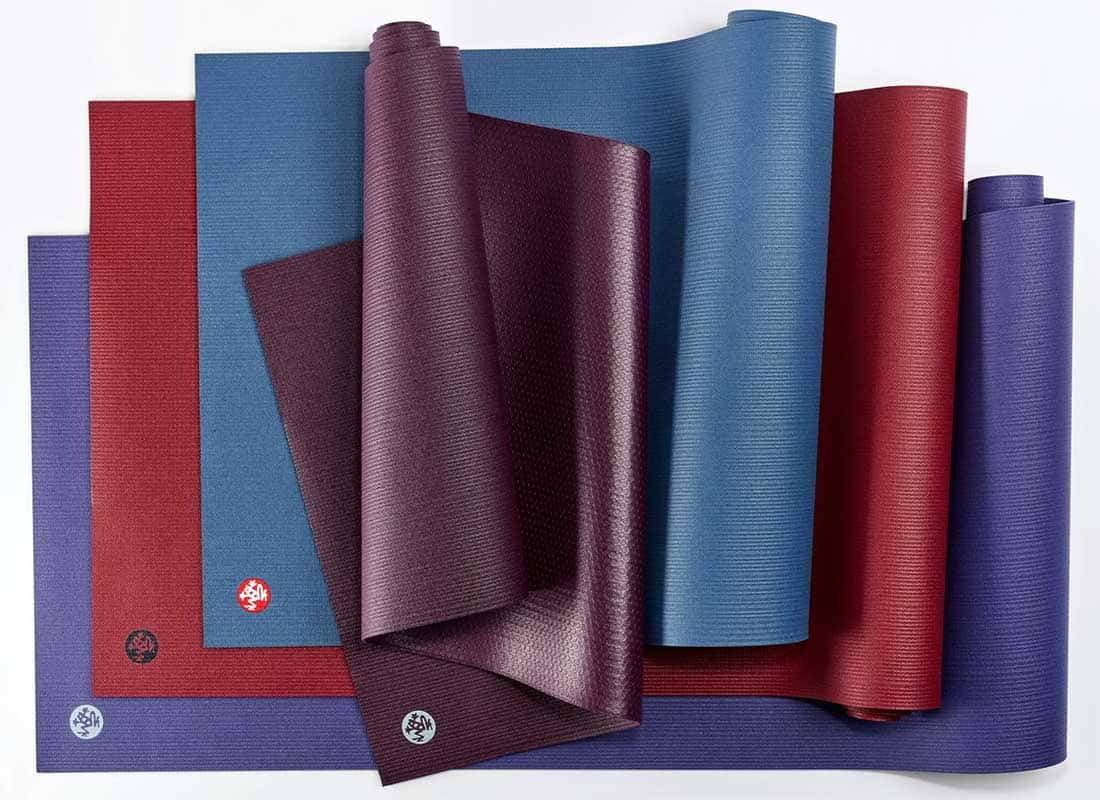 What does the Manduka PRO line warranty NOT cover?
Damage to the surface caused by the use of cosmetic preparations.
Uneven color patterns, spots, stains, discolorations... which do not affect the function of the yoga mat.
Wrinkles caused by improper handling, storage. (It is recommended to have a yoga mat either laid flat on the floor or rolled up with the upper side facing out.)
Damage that would occur if you put the yoga mat in the washing machine.
Damage caused by using a vacuum cleaner.
Damage due to improper cleaning and the use of detergents that are not intended for the care and cleaning of the PRO line. (Clean the yoga mat of the PRO line with the Wash & Refresh cleaner or with water.)
It does not cover post-purchase modifications, alterations, negligence and use for purposes for which the mat was not designed.
Please note that Manduka's warranty and lifetime warranty will not be honored if the product was purchased from unauthorized sellers.
Injuries that would occur if a yoga mat from the PRO line was used for purposes for which it was not intended (e.g. fitness with weights).
The smell that would arise when using and if the yoga mat is not taken care of and not cleaned.
Features:
Mats from the Almost Perfect and Extra Large series are not part of the product line that has a lifetime warranty.
The lifetime warranty does not apply to "studio" yoga mats that are used in a yoga studio.
Manduka PRO line warranty claim
An invoice must be presented for each warranty claim, and the product must be cleaned. You can bring the product to the store where you bought it. If you send the product back to the retailer where you bought it or directly to Manduka, you cover the shipping costs yourself.
If you make a complaint by e-mail, you must state, describe what is wrong with the product and attach a picture of the invoice and a picture of the product, as well as a photo detail of the damage to the product.
---
Manduka eKO yoga mat line
Namaste, naturally.
The eKo line of yoga mats from Manduka is made of 100% natural rubber. It is sustainably made from renewable resources. This is the most durable yoga mat on the market made from natural rubber. Yoga mats from the eKo line provide a naturally grippy top surface. Unlike other yoga mats on the market made of natural rubber, Manduka's eKo line is the only one with a closed cell top surface!
We have several versions available:
All these yoga mats are also available in different lengths