The AromaStick Energy – whether you feel a lack of energy in your everyday life or in sport. AromaStick Energy may give you something you need to succeed.
The AromaStick Energy – whether you feel a lack of energy in your everyday life or in a sport. AromaStick Energy may give you something you need to succeed. It is a natural inhaler. Scents have a way of making us feel good. Scent can influence the body in very particular ways- and do so quickly. That what makes them so very powerful.
AromaStick ENERGY natural inhaler
To enhance your mood
To ease and revive your midn and body
To improve your wellbeing
To help you take charfe of how you feel
To make things better
To optimize your life
To boost your mood
Ingredients: Organic Peppermint Oil, Organic Grapefruit Oil, Organic Rosemary Oil
Producer: AromaStick AG, Swiss
Made in EU
What is AromaStick?
The AromaStick idea is very simple. Combine the power of nature into a convenient and useful product. Aromastick is a natural inhaler composed of organic essential oils. Fragrances have incredible power. They have a beneficial effect on our body in a very special way.
AromaStick idea is simple – pack the power od nature into a simple to use format.
Pure-100% organic essential oils.
Effective- AromaStick backed by research.
Convenient - always take your AromaStick with you. Use it wherever, whenever you like.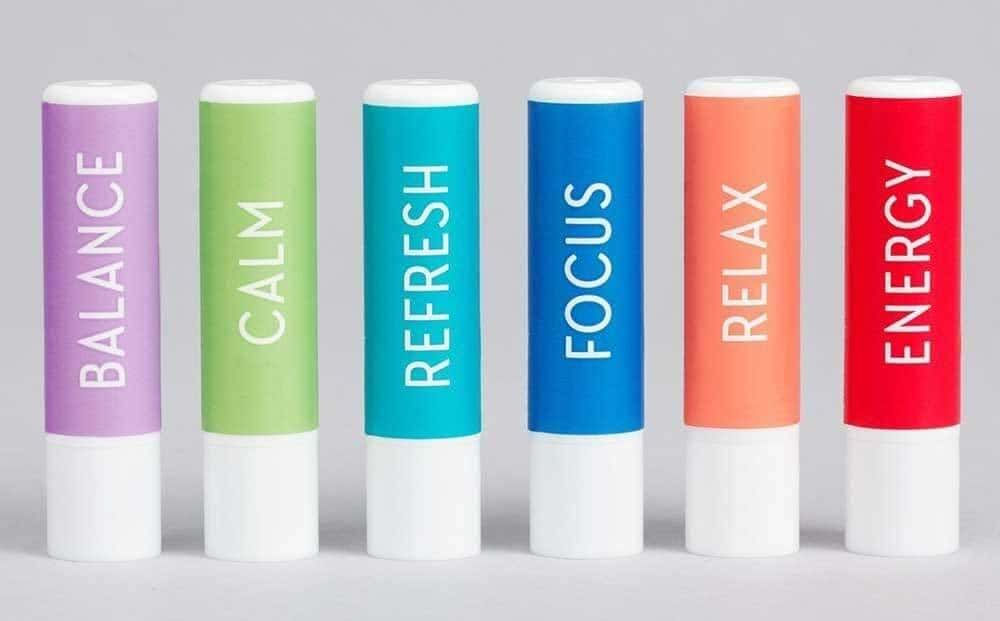 How do we use AromaStick?
Open the inhaler, place it under the nostril, close the other nostril with your finger, then inhale strongly. Repeat with the other nostril. Repeat if necessary.
Warning
Not suitable for children under 6 years of age. Essential oils can cause irritation on contact with the skin and severe irritation on contact with the eyes. May produce an allergic reaction. Keep out of reach of children.
Expiry date
Once opened, AromaStick has an estimated shelf life of 6 months. But it depends on how intensely you use it. As long as it is closed, the shelf life is 2 years.
Ratings & Reviews
Be the first to review this product
FAQ
How can we help you? General informations about orders, payments, returns, refund and delivery you can find at Terms & Conditions here.
Please contact us at [email protected]
Discount code and gift cards
Enter discount code and gift cards into code box after you choose your items into shopping cart. Check if the code was submited and discount calculated. You can use only one code at a time. More
Order
You can make order with registration at website or make a call. You can follow your order at registering into My account. More
Payment
Payment can be done by credit card, via paypal, at delivery or with bank transaction. More
Shipment and delivery
Order is dispatched the same working day, after we receive order confirmation. Items which are not available at the moment, are usually shipped in few working days. Shipping costs depend on the amount of orders and country of delivery. Shipment is free of charge for orders over 100 €. More
Returns and refunds
Contract can be cancelled within 14 days of receipt purchase. You can return product no later than 30 days after the cancellation of the contract. More
More questions? You need help with product? Contact us at [email protected] or call us at +386 (0)40 728 330 and will be happy to help you!
More Information

| | |
| --- | --- |
| SKU | ZV010--------A |
| EAN | 7640150980222 |
| Brand | AromaStick |
| Weight (kg) | 1.000000 |
Ratings & Reviews
Be the first to review this product
More products from brand AromaStick
Write your review
About the AromaStick ENERGY natural inhaler
Who Viewed This Also Viewed