Gumbies eco flip flop slippers!
Gumbies footwear comes to us from the sun Australian. Who would better know what the best shoes you can, rather than from a country where there is no winter. When the father Gumbies a Michel Maurer is in its 18ih years discovered ritual Walkabout & ldquo; walk & rdquo; the Aborigines, he never dreamed that this will also affect his way of life. His restless spirit, the desire for freedom, the adventure, the highlights of life, something more is not the constants of ordinary people meant that he was discovering more and more. His escapes were escapes the & ldquo; real & rdquo; life in a real experience. Soon the desire for adventure joined by the desire for achievements in business.
With a little bit of money, backpack on shoulders and a head full of dreams he went to look for his luck your way. During the trip, odd jobs, occasionally dedicated to manual work. Then in Utah in outdoor fair I read an article about the success of John Lobbe-A and its manufacture of shoes and that was it. Formed first beginnings Gumbies sandals.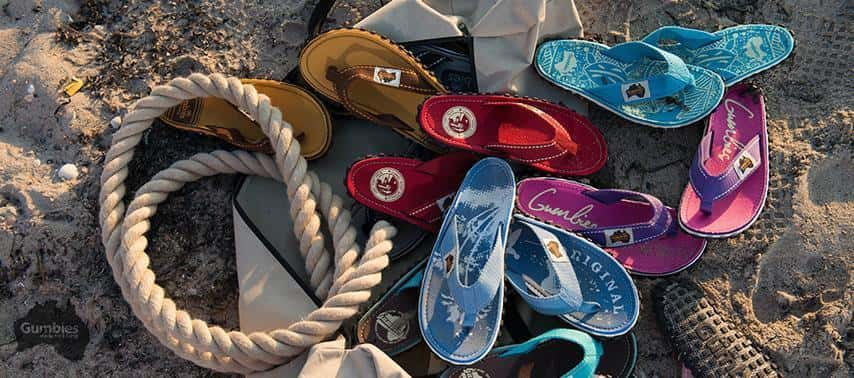 The new brand to reflect the passion for simplicity , usability and most importantly - Freedom ! Mandatory use natural materials and strong adherence to the ethical foundations was then a key to start the formation of full flip-flops .
The key "ingredients" Gumbies flip-flops are "compiled" completely logical. Old, worn-out car tires were for the sole use of too crude. But when it is Discard rubber welded together with jute , the strength and durability of the material increased. Also, it was such a great shoe fits together with EVO medpodplatom , which means comfort and "soft" step . At the top layer of the canvas, whereas canvas friendly to the skin provides a gentle and natural touch and good breath. Icing on the cake and finished the beautiful color combinations. And these color combinations are not random, as each has its own story.
Both were born Gumbies slipper!
And yet Michel-ovo belief (all should be aware of and follow this):
"Life is too short, it would complicate it."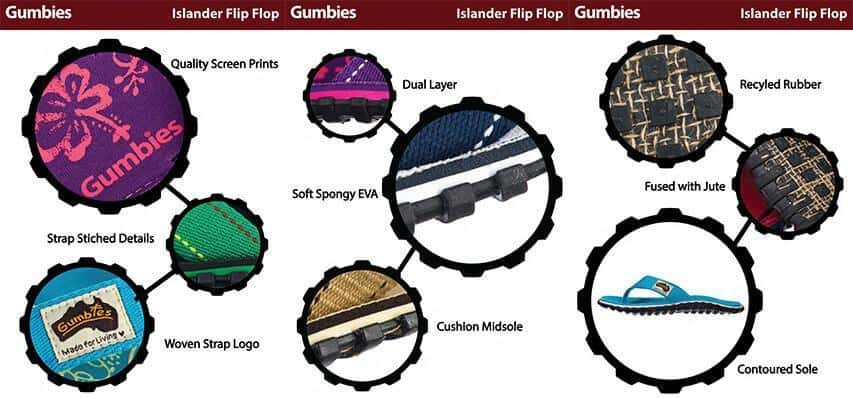 Gumbies flip-flops are therefore arose and still arise from the passion for nature, an active life outside. Simple, minimalist, with full protection of your foot. & Nbsp; Travel and your experience in the field of sport, research expeditions, trips to our planet ... have contributed that the Gumbies-u develop this, what they believe - so simple yet so functional footwear, as he was not.
Made contour of the foot, with a very comfortable sling between your fingers, flip flops midsole, which mitigates the shock when walking, running, sole with almost sticky grip ...

Gumbies flip flops are made from natural and recycled materials. Environmentally friendly materials.
This is the timeless style , Always & ldquo; and & rdquo; full functionality , fresh look . Age is not an issue (for everything), as the best friends do! Always it is the real thing!
Let your journey starts now! & Ldquo; Let your jurney begin! & Rdquo;