The Manduka Yogitoes small yoga towel with patented Skidless Technology system from the Van Gogh series, Wild Roses collection.
The Manduka Yogitoes® small yoga towel with patented Skidless® Technology system from the Van Gogh series, Wild Roses collection, is of exactly the same quality and function as the classic Yogitoes small yoga towel, only it boasts a beautiful print of Van Gogh art.
With this collection, Manduka hopes to raise awareness of mental health and support health and positivity in communities around the world. With this purchase, you are supporting the Van Gogh museum in Amsterdam (Foundation of Vincent van Gogh).
Yogitoes small yoga towel Van Gogh Wild Roses:
super absorbent small yoga towel
does not slip on the surface / stays in place - patented system Skidless® Technology, silicone balls on the underside of a yoga towel
always on hand to wipe sweaty forehead, hands...
you can put it on the upper end of the yoga mat to always have a fresh and fragrant surface on your face
or place it under your palms or feet - in the area where you sweat the most
especially suitable for hot yoga, bikram yoga
material: 50% recycled polyester, 40% polyester and 10% polyamide
dimensions: 41 x 61 cm
weight 100 g
paints do not contain lead, heavy metals, CEA substances
Van Gogh yoga collection Manduka
The collaboration between Manduka and the Van Gogh Museum in Amsterdam brings us an amazing collection.
Wild roses / May / June 1890.
The first painting Van Gogh painted when he arrived at Saint-Rémy Mental Hospital. He was not allowed to leave the institution for the first few weeks, so he focused on topics within the institution's fenced garden.
For the great doesn't happen through impulse alone, and is a succession of little things that are brought together.
Vincent van Gogh to his brother Theo, October 22, 1882.
This quote represents everything we embody in yoga. We try to tell the story of yoga and its positive impact on everyone. It is a series of small steps on the path to well-being. Whether it's 30 seconds of focused breathing, a few minutes of soothing thoughts, or 5 minutes of movement, every little thing contributes to success.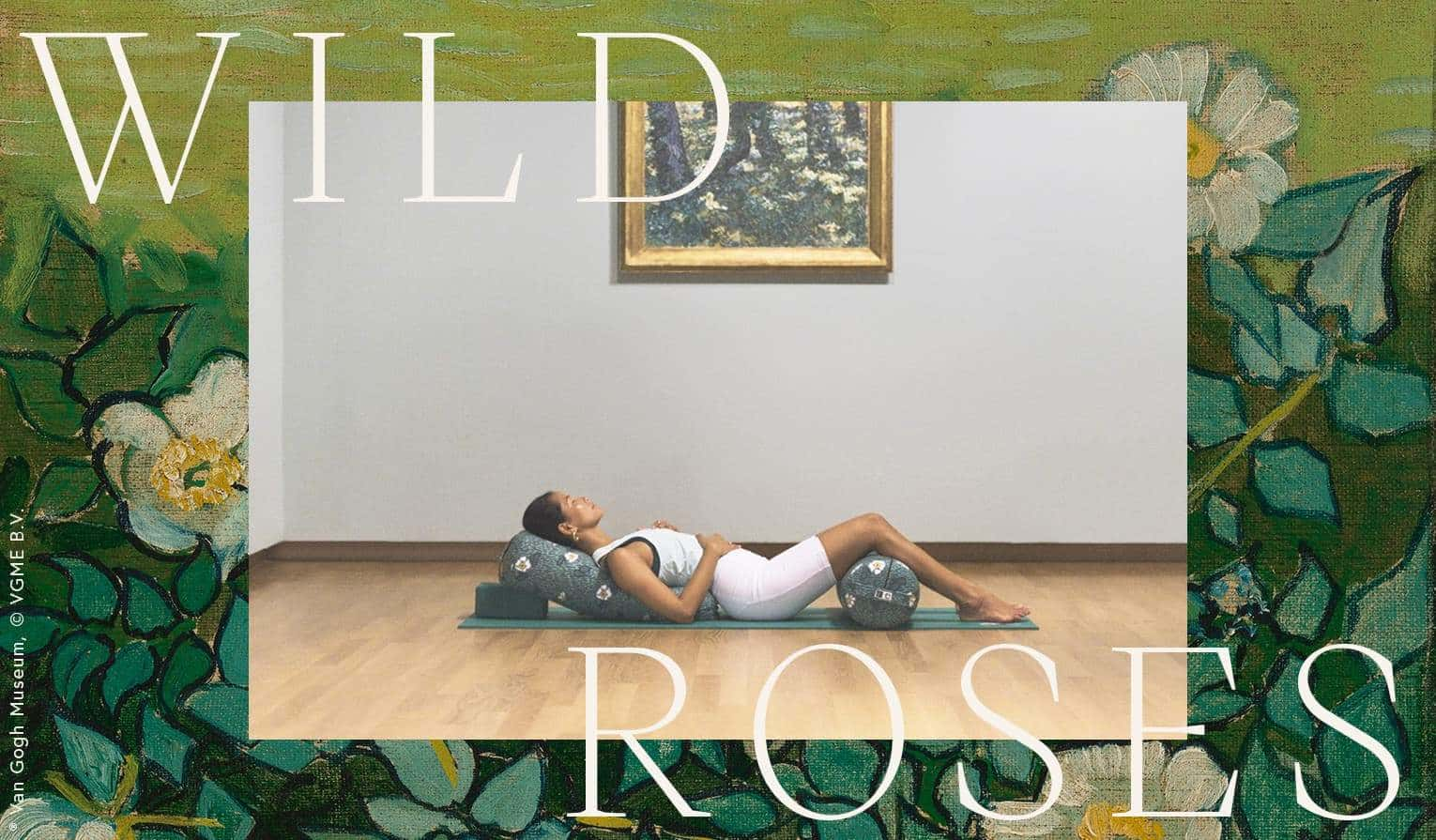 Ratings & Reviews
Be the first to review this product
FAQ
How can we help you? General informations about orders, payments, returns, refund and delivery you can find at Terms & Conditions here.
Please contact us at [email protected]
Discount code and gift cards
Enter discount code and gift cards into code box after you choose your items into shopping cart. Check if the code was submited and discount calculated. You can use only one code at a time. More
Order
You can make order with registration at website or make a call. You can follow your order at registering into My account. More
Payment
Payment can be done by credit card, via paypal, at delivery or with bank transaction. More
Shipment and delivery
Order is dispatched the same working day, after we receive order confirmation. Items which are not available at the moment, are usually shipped in few working days. Shipping costs depend on the amount of orders and country of delivery. Shipment is free of charge for orders over 100 €. More
Returns and refunds
Contract can be cancelled within 14 days of receipt purchase. You can return product no later than 30 days after the cancellation of the contract. More
More questions? You need help with product? Contact us at [email protected] or call us at +386 (0)40 728 330 and will be happy to help you!
More Information

| | |
| --- | --- |
| SKU | ZM116GREE---- |
| EAN | 840104814635 |
| Brand | Manduka |
| Weight (kg) | 0.112000 |
Ratings & Reviews
Be the first to review this product
More products from brand Manduka

Write your review
About the Manduka Yogitoes small yoga towel Van Gogh Wild Roses
Who Viewed This Also Viewed